President, Mission Self-Advocacy & Manager, Self-Advocate Net
Bryce Schaufelberger is the webmaster of SelfAdvocateNet.com, the largest and one of the oldest Self Advocate websites in the world. Bryce's vision for a website began 20 years ago when the site went live. Bryce is a well known Special Olympic athlete who has traveled to many international events. He is also a member of the Mission BC hall of fame for his many achievements. Bryce has been an early adopter of technology. He refurbishes computers and makes them available to Self Advocates. Bryce teamed up with Cam Dore and CedarCreekTech to help create the new SALNBC.com site.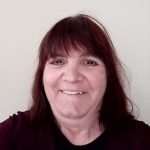 Jo-Anne Gauthier has been advocating for inclusion and accessibility rights for people in BC for over 20 years. She is the current President of BC People First, a provincial organization run by self-advocates for self-advocates. As President, Jo-Anne is an integral part of the BCPF Fundraising and Communications Committees – she is a tireless volunteer who leads by example. She has also worked on community projects for Possabilities, Inclusion BC, and the UBC Centre for Inclusion & Citizenship. Jo-Anne spends her free time enjoying life on the BC coast with her husband, getting outdoors to enjoy nature, and travelling as much as possible.
Hi, my name is Krista Milne. I am a member of Self Advocates of Semiahmoo (SAS) and the Self Advocate Leadership Network (SALN). I attend workshops, conferences, give interviews and promote self-advocacy with SAS. I live with my roommate in Chorus Apartments. I compete in figure skating, rhythmic gymnastics and golf in Special Olympics and have won numerous medals. I work for Peace Arch Hospital. In my free time I volunteer at the YMCA with child minding and with Special Olympics. I aim to be a leader in my community by creating positive change for myself and others.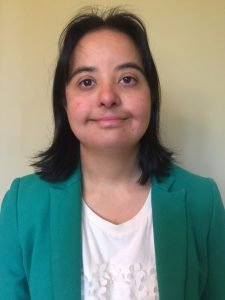 Manjeet lives her life as a passionate and positive role model. In elementary school she wrote a book called, "It's OK to be Scared" to empower others. She has completed the SFU program, Community Leaders Igniting Change which inspired her to focus on her dreams for herself and community. She is a vocal self-advocate and is known for her outspoken views on the disability movement. In her down time, she enjoys reading self-help books and dancing to music. Manjeet is an active SAS member, CLBC Welcome Workshop Facilitator, SALN member and previous Semiahmoo House Society, Board Member.
My name is Michaela Robinson, I am a 34 years old and I live at Chorus Apartments with my friend, Krista. I work at Staples and the White Spot part time. I am a member of Self Advocates of Semiahmoo and Self Advocate Leadership Network. I am active in Special Olympic's participating in 5 and 10 pin bowling and Rhythmic Gymnastics. I am also an athlete speaker. I am a Toastmaster. I am very involved in my church and recently became an altar server. I have received the Bronze, Silver and Gold Duke of Edinburgh's Award, the Royal Canadian Legion Medal of Excellence, the B.C. and International Exceptional Children's, Yes I Can Award and the Kwantlen Polytechnic University Distinguished Alumni Award.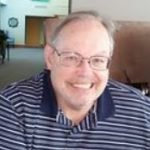 Dave is a happily married self-advocate living in Burnaby. He enjoys helping people with diverse abilities who need support to speak up. This is something he is passionate about because he lives with a disability himself. He recognized that he didn't like the way people with diverse abilities were being treated. He became involved with self-advocacy work in the 1980s. He is now the British Columbia People First (BCPF) Vice President. He thought that if he could make a difference, he wouldn't mind getting involved. He is now advocating for people with diverse abilities so they can live, work, and play as equal citizens.
Member, Self Advocates of Nanaimo
Kara is a mother of a son with a disability. Kara is passionate about self-advocacy work and has lived in B.C. for 11 years. Kara is the secretary for Empowering Self-Advocates to Take Action and has given presentations for the Regional CLBC Staff Meeting. She helps facilitate the Welcome Workshops for CLBC. She is a member of the Self-Advocates of Nanaimo and SALN. Kara developed and was part of a film called "Fun, Food, and Advocacy", which was presented at the Inclusion BC conference in Victoria 2019. She sits on the advisory committee for the Community Support Worker and Educational Support Program at Vancouver Island University.
Self Advocate Consultant to the Board of Directors, BCPF
Lorie is a self-advocate. She cares about Human Rights. She has been in a loving marriage for 36 years. She has been involved in self-advocacy work since the 1980s. She went to one self-advocacy meeting and the rest is history. She is passionate about educating self-advocates about their rights so they learn how to advocate for themselves. Lorie assisted in reinstating People First. She helped demolish Woodlands starting in 2010 and accomplished that task in 2012 as the President of British Columbia People First, (BCPF). As of now, she is the consultant to the BCPF Board and is the 2nd Vice President of PosAbilities.
Board of Directors, Inclusion BC
Michael lives with a visual impairment. Michael's first attempt at self-advocacy was advocating for his white cane. Michael gained confidence, and shared the importance of having their voice heard. Or specifically, to feel the "power of the white cane", whatever that white cane may be. He currently sits on the boards for Inclusion BC, BCPF, The Self Advocacy Foundation, The Canadian Institute for Inclusion and Citizenship, and The Learning Community. He is the President of a non-profit workers' cooperative called ESATTA. Michael works with CLBC and other community services by conducting presentations to spread the importance of self-advocacy and inclusivity amongst the B.C. community. Michael is a co-founder of SALN.
Alexander Magnussen is a co-founder of The Self- Advocates Leadership Network. He is a Mentor to The Self-Advocates of Semiahmoo in South Surrey. Alexander worked for Community Living B.C. for two years and now works for CBI Consultants. He has been a professional public speaker for the last five years and is a former board member of Inclusion B.C. He gained independence by learning to drive and owning his own car.